Roaring 20's
Ellenton, Florida
December 8, 2000
Theater organ at the Roaring 20's rising out of the stage.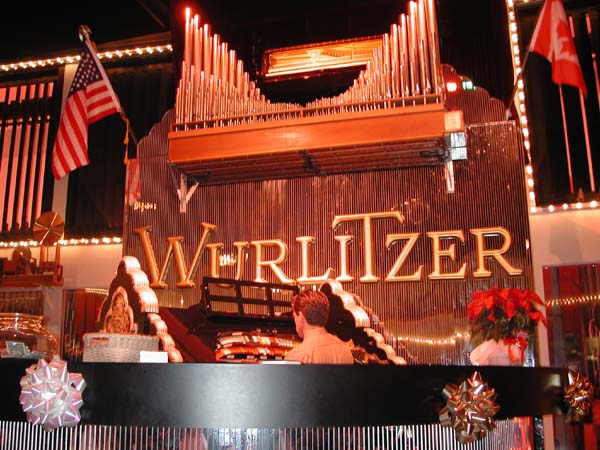 Tonight Dwight Thomas is playing.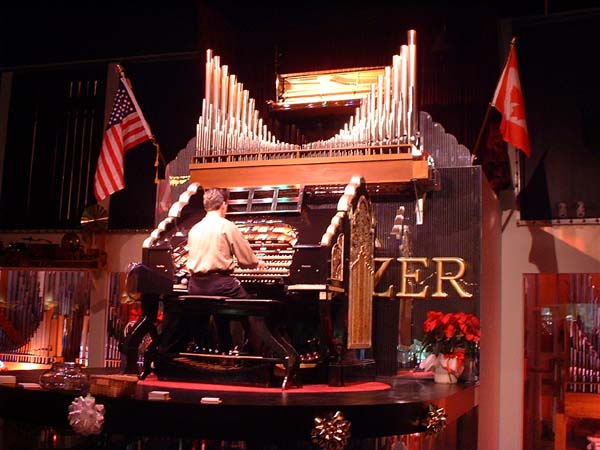 Half the main pipes are on each side.
Up high are slats which control the sound level.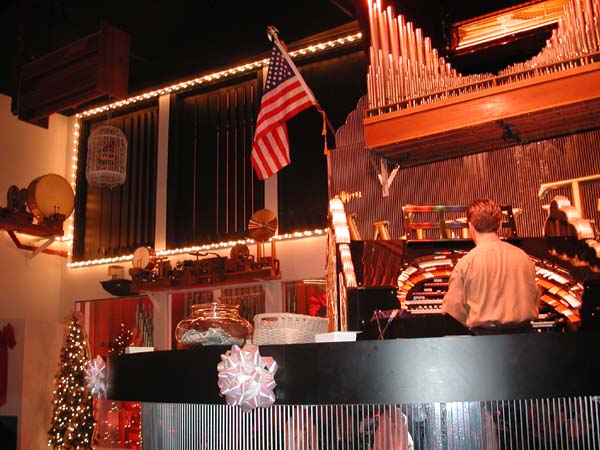 Here you see the pipes on the right side.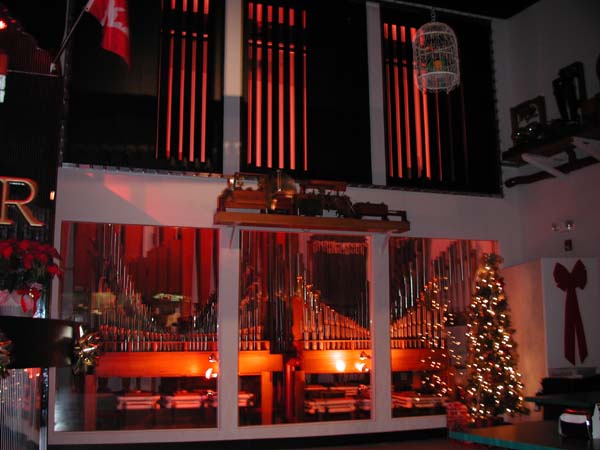 This is all in a huge pizza parlor with seating for hundreds.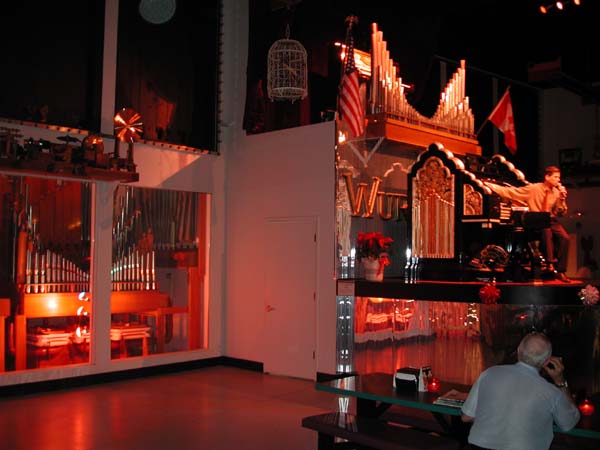 Here's a close-up of pipes on the right (less than 1/4 of total.)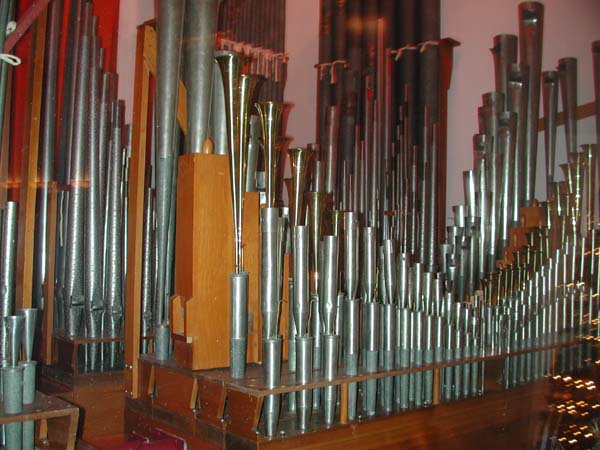 Another 1/4 of the 3000 total pipes.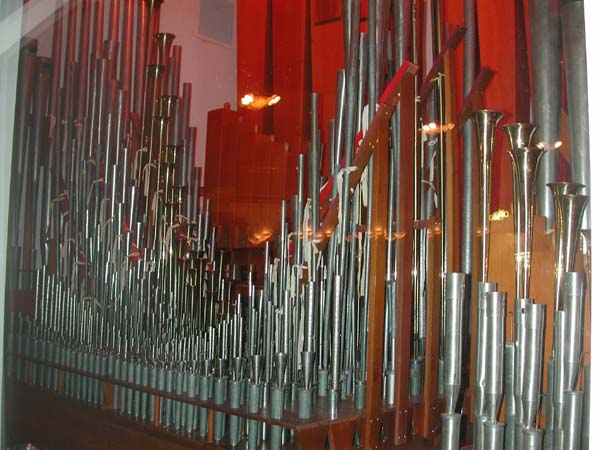 The base pipes along the side of the pizza hall.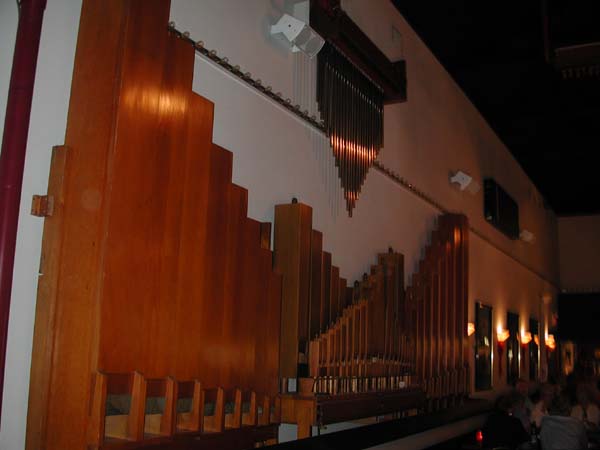 These are called "toy shelves".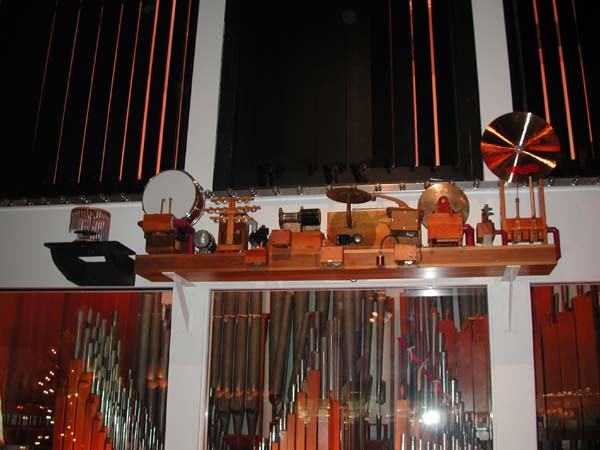 They're all over the place, along with xylophones,
piano, etc. hanging from the ceiling.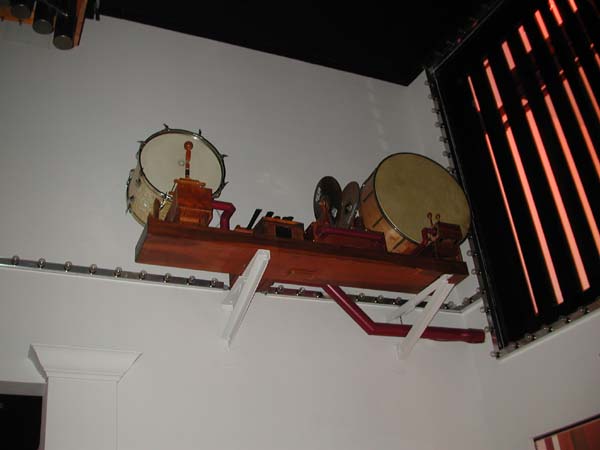 The trumpets at the back of the hall.
The center ones are at least 6 feet long.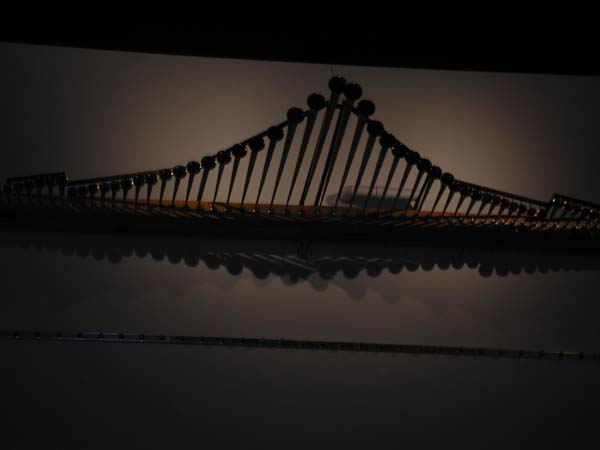 It's not clear if I'm directing or taking pictures.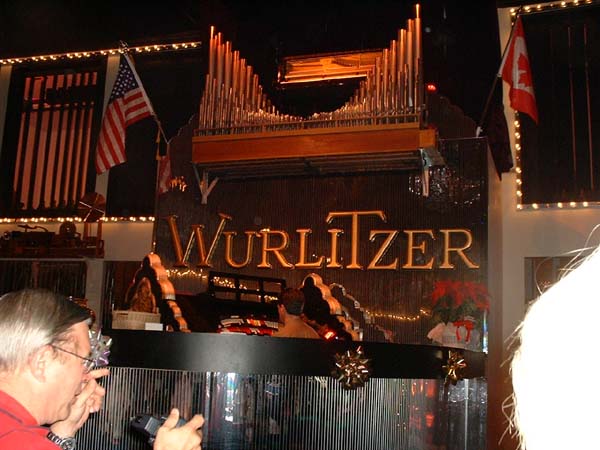 Between sets, looking down into the stage.
Notice the computer which controls the all the lighting.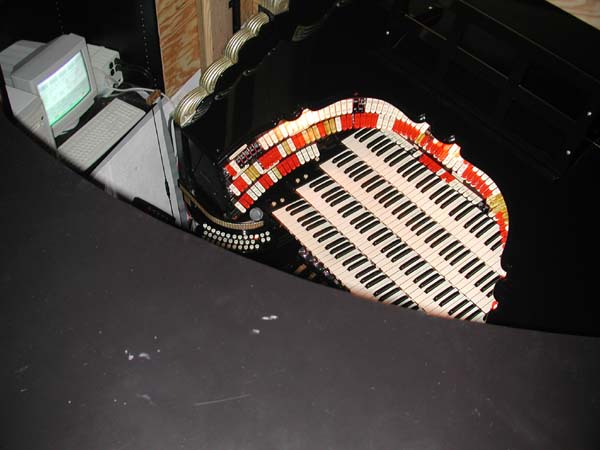 This organ was originally installed in the Paramount Theatre in
Oakland,California in 1931 (at a price of $20,000). It was moved to
Ken's Melody Inn around 1960. At some point it was totally
rebuilt by the Crome Organ Company and moved the the
Paramount Music Palace in Indianapolis (which closed
in 1995.) It took 1700 man hours to install it at
the Roaring 20's which opened late in 1999.
4419