Florida Christmas Lights
December 8, 2000
Next we went see the christmas lights on this house in Sarasota.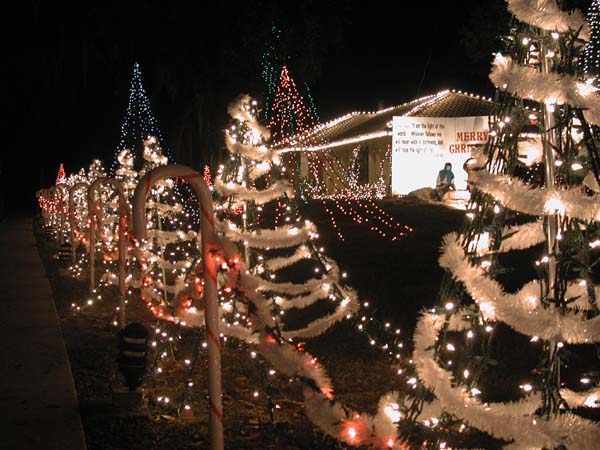 The display must cover several arces ...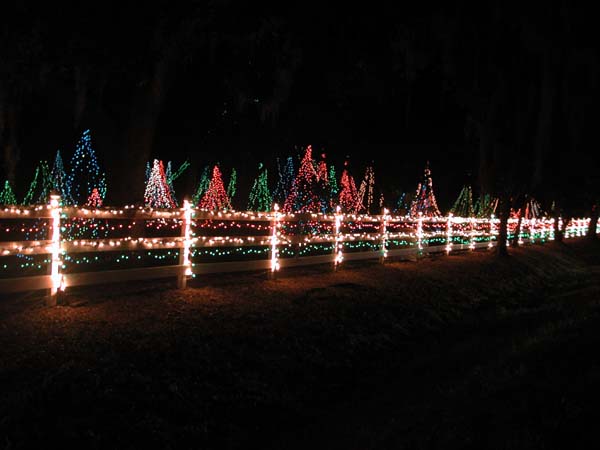 Each tree has many colors of lights.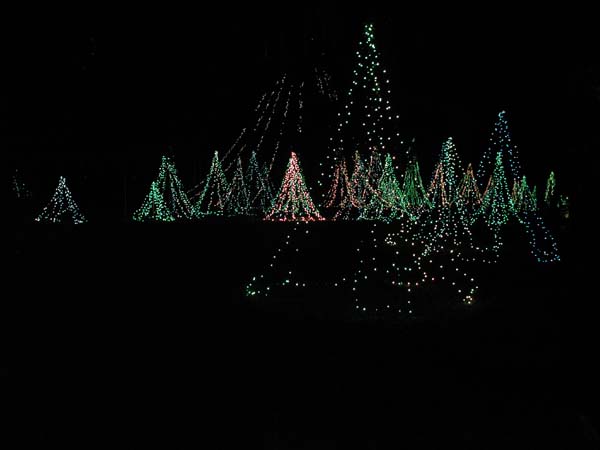 and the colors change in time with the music.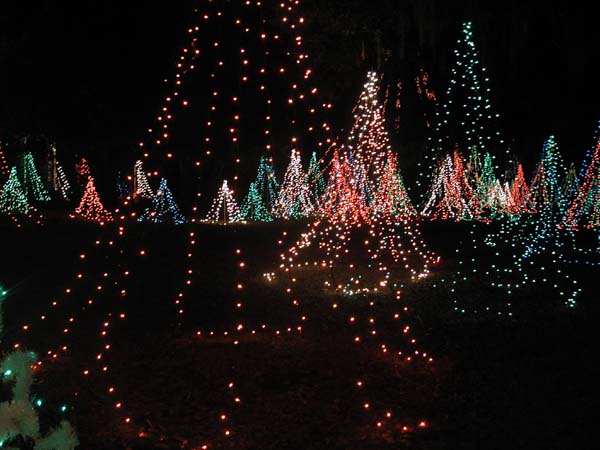 Pictures don't do this display justice.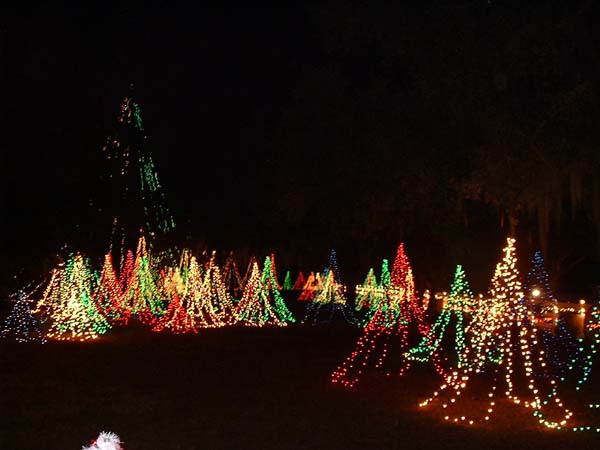 The sound and the lights are really beautiful.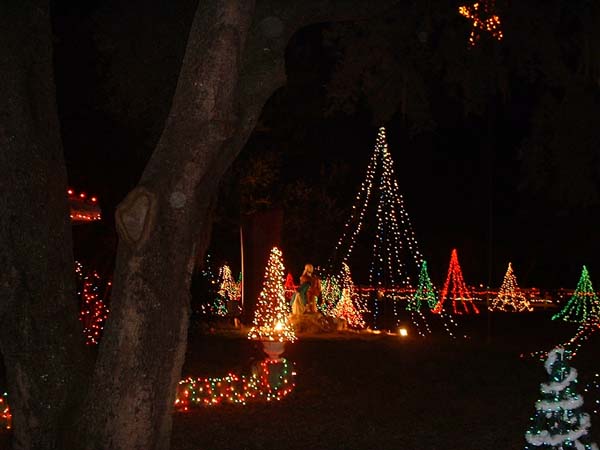 Once side of the entrance.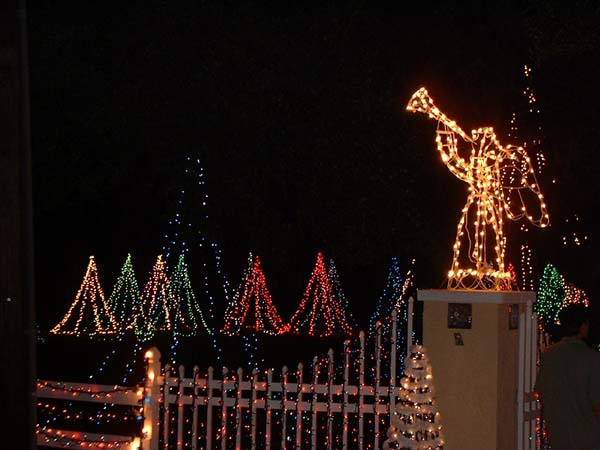 Here's Ketch Morrell who took us and knows Chuck Pearson, the owner.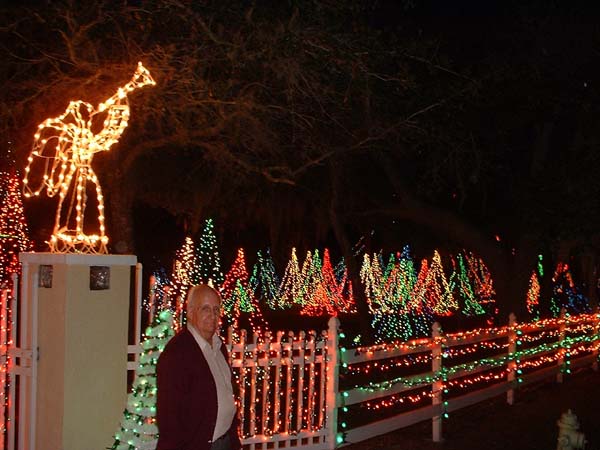 We went inside where Ketch played Chuck's organ.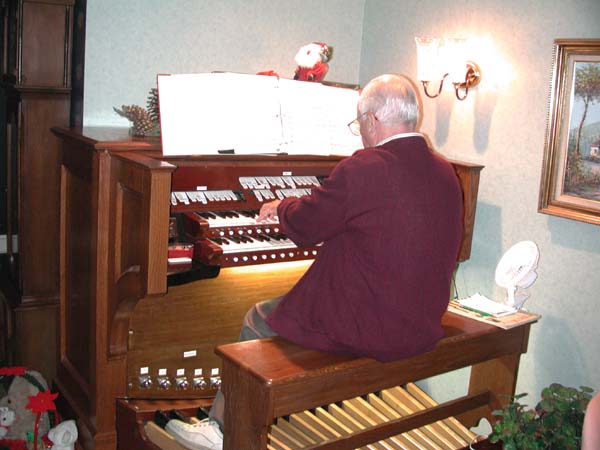 What's amazing is that the whole garage is filled with pipes.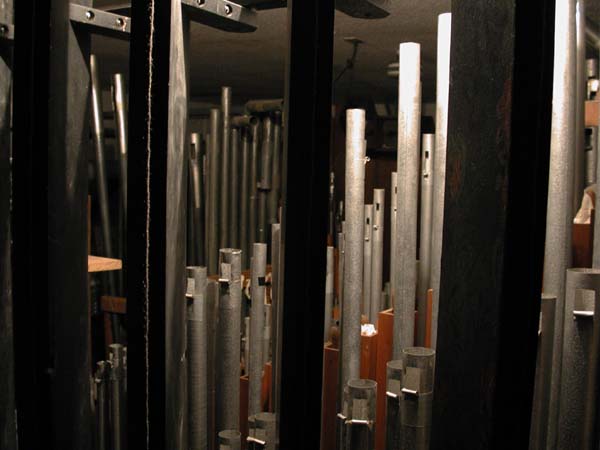 These pictures are all taken through the slats which open between ...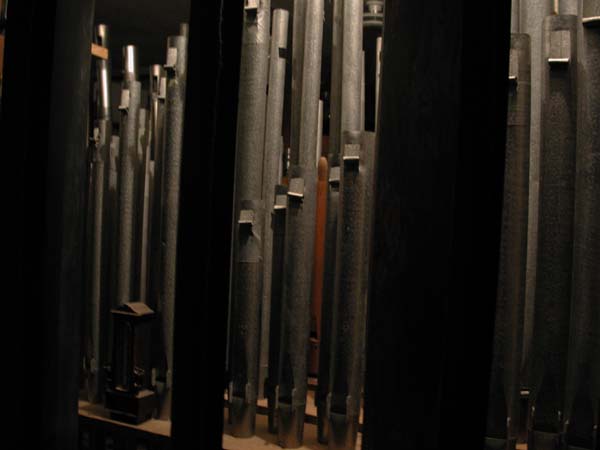 the garage and the living room.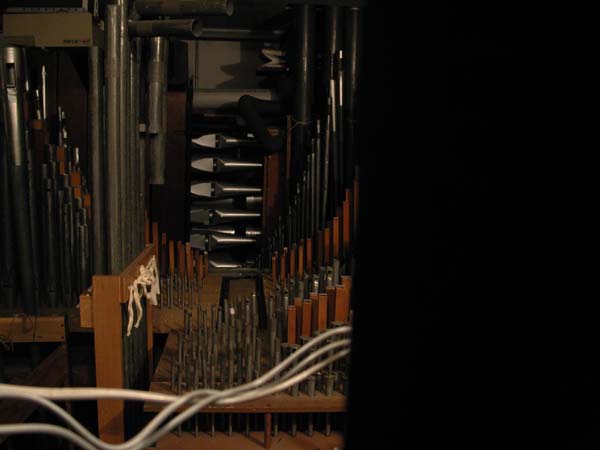 Here we are with Ketch's wife Janet and Jerrine Smith.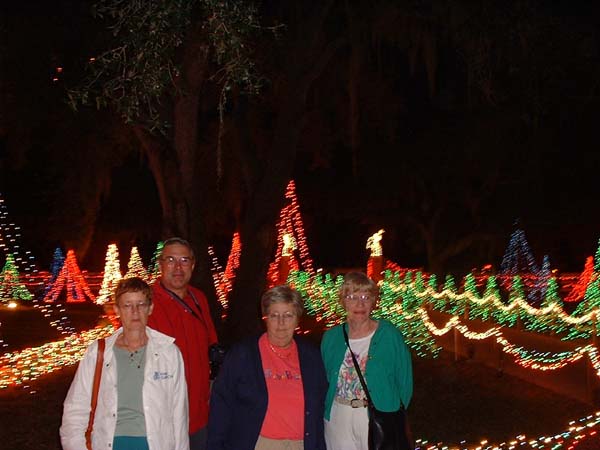 Looking back toward the road from the Chuck's house.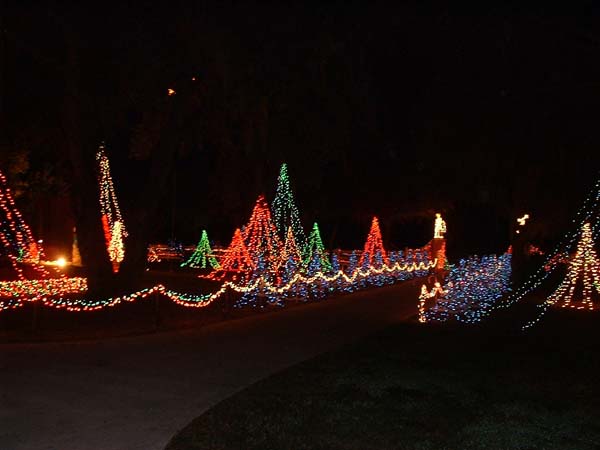 This house in Venice certainly wins a prize for the most ...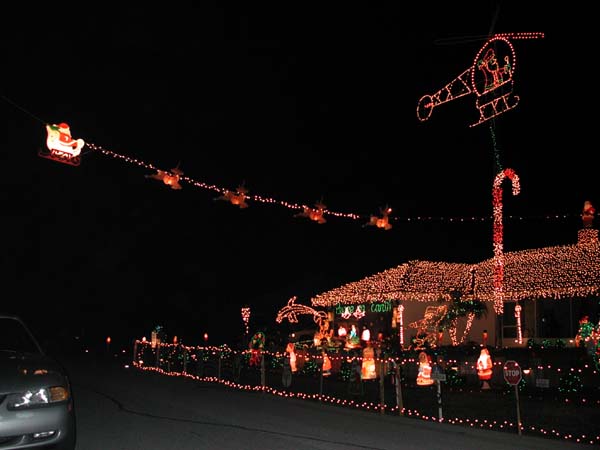 Maybe most christmas lights jamed in the smallest space.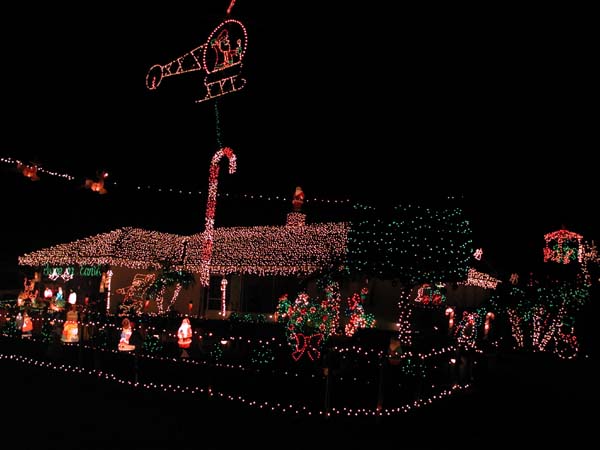 3858