Solomon's Castle
Alternative views: Large Slide Show, Slide Show
Howard S. Solomon is a sculptor who
works in re-cycled, or "found" materials.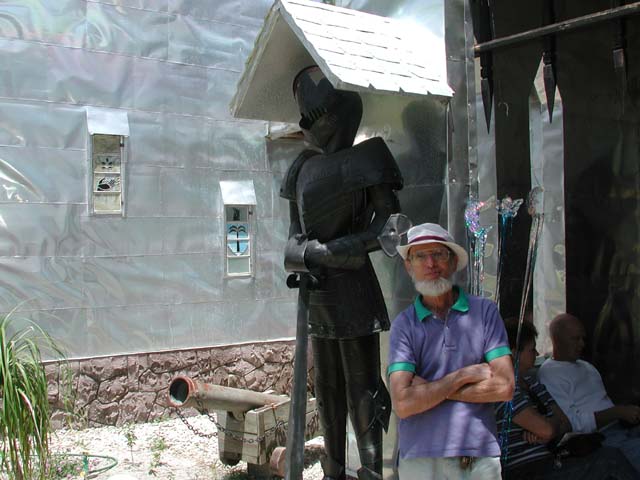 His biggest project is his home, which he built himself.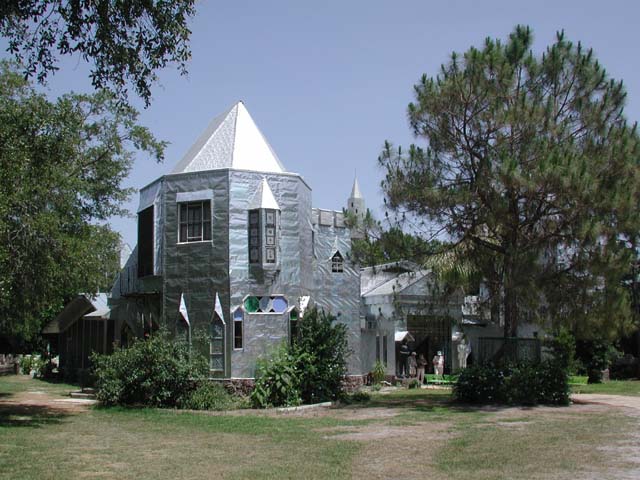 He seems to have taken "A man's home is his castle" literally.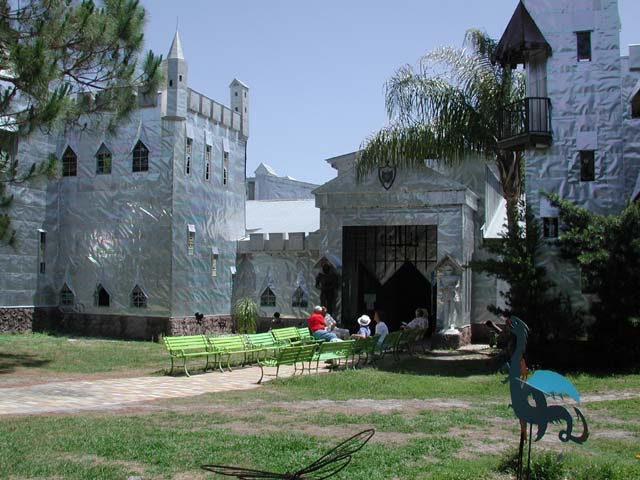 Before beginning our tour we visited the "Boat in a Moat"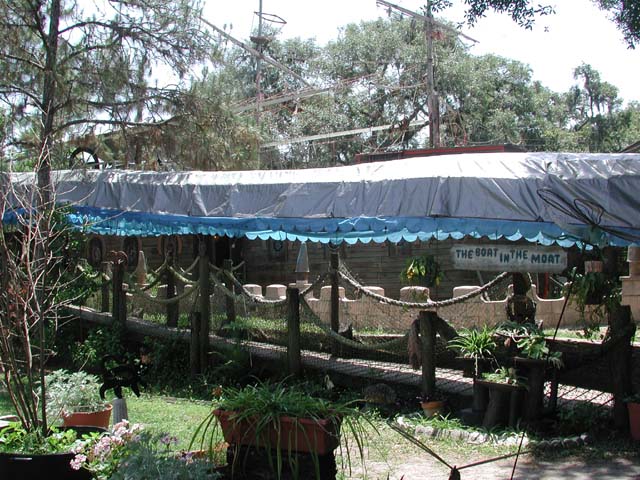 It's a restaurant built by Howard and run by one of his children.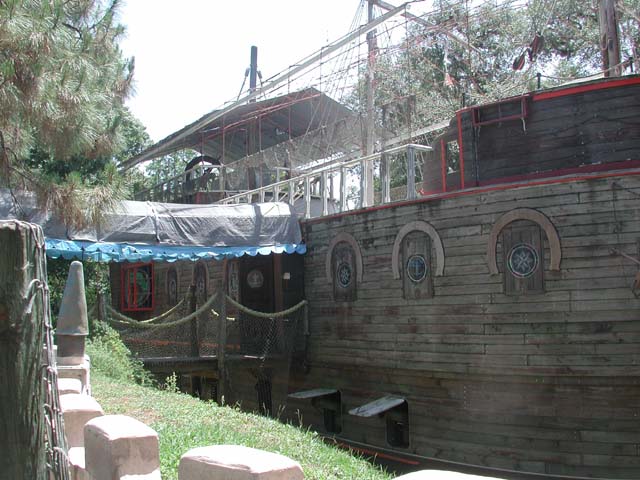 It was a beautiful day, so we opted to eat outside.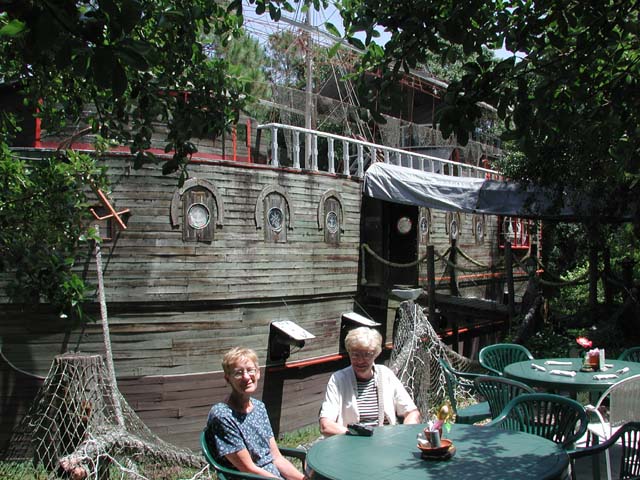 The castle is made from re-cycled printing press plates.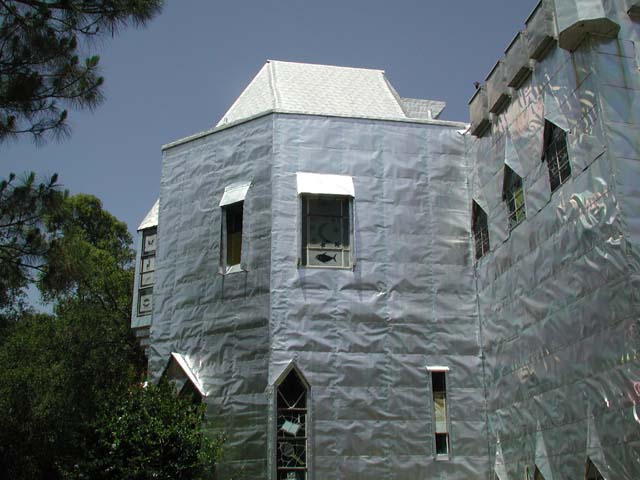 We were lucky enough to have Howard himself lead out tour today.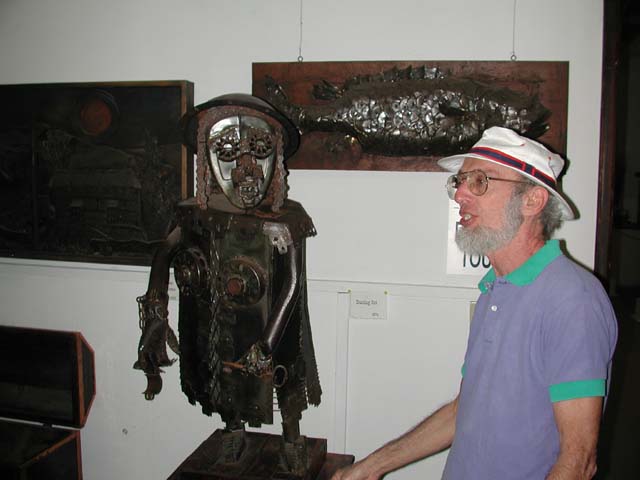 He has a story to go with each piece.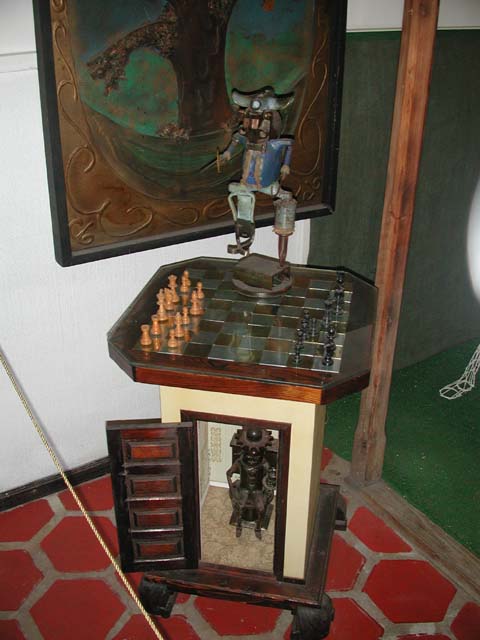 These were from his "coat hanger period".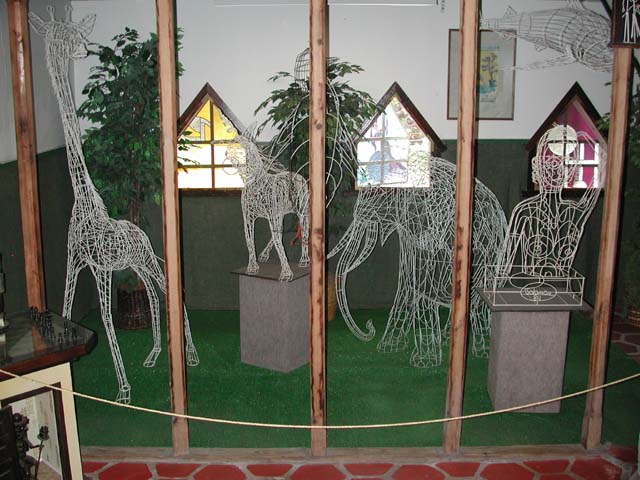 You need to go and hear the stories first hand.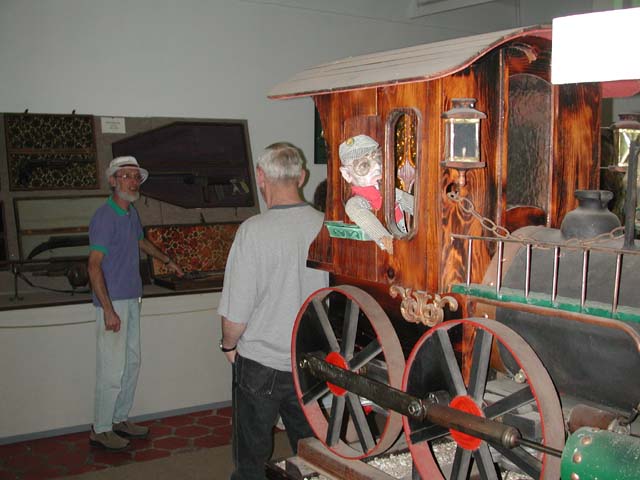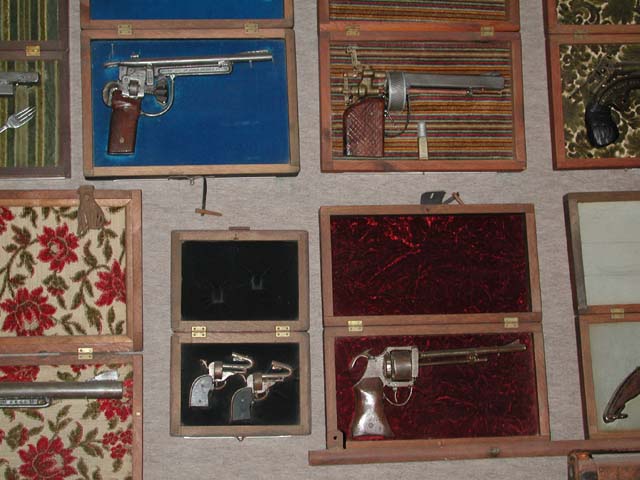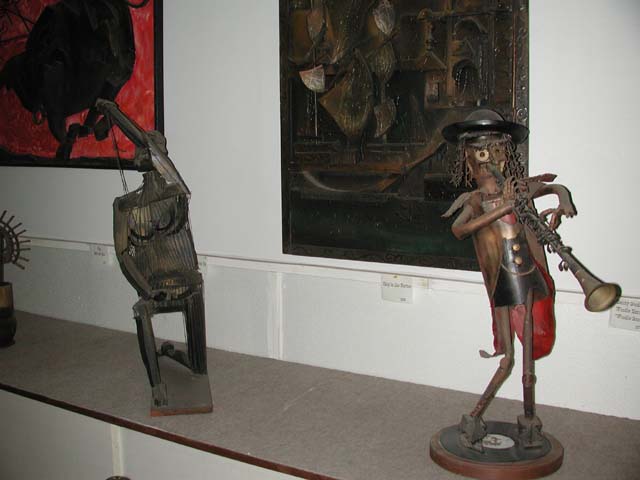 His newest piece, made from oil drums, completed in 2000.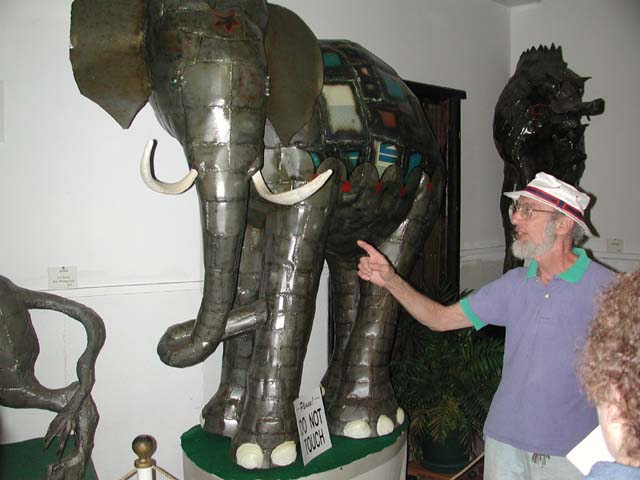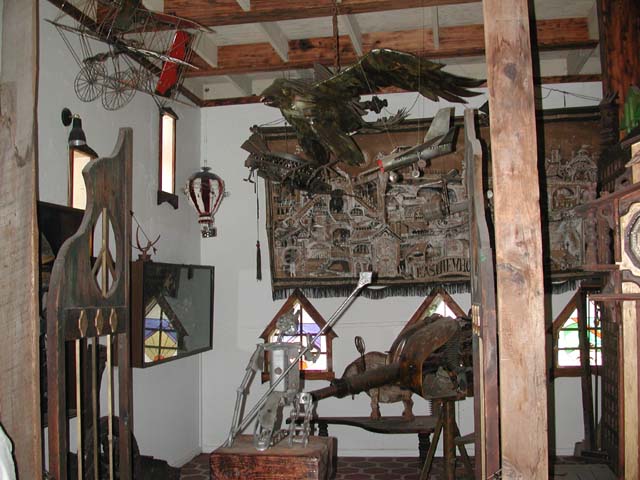 He lives in the castle. His living room,
dining room, kitchen, etc. are all part of the tour.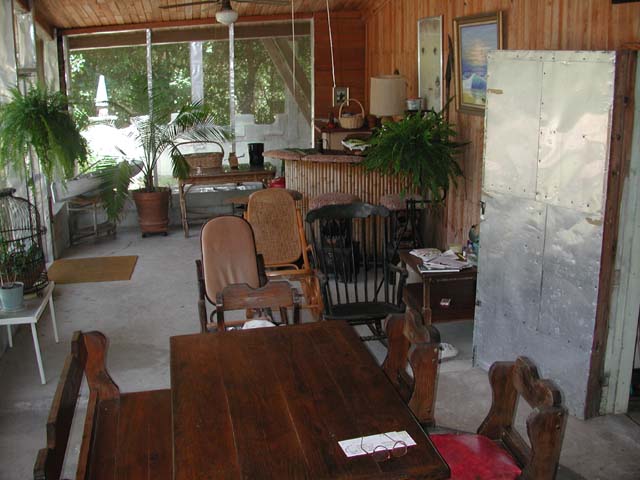 The baby sitter in the dungeon.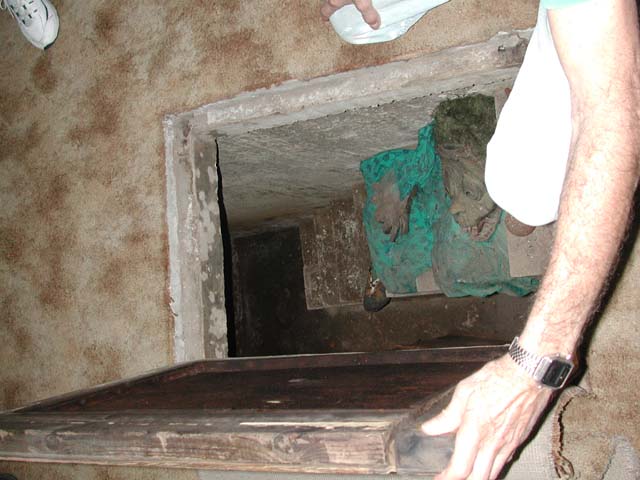 As a woodworker, I appreciated his plane wall.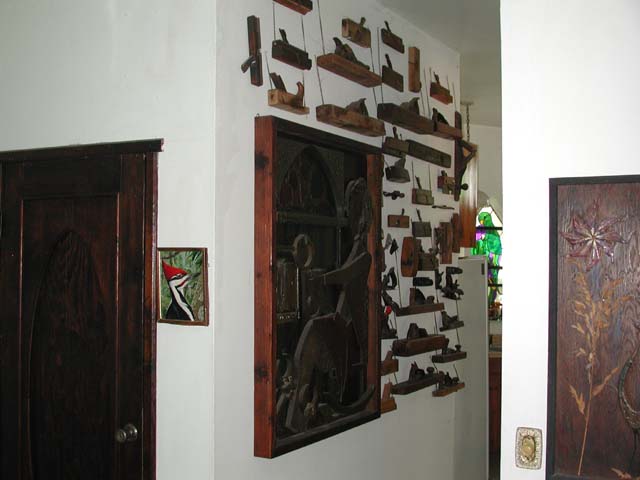 Am sure Bruce would appreciate his picture window.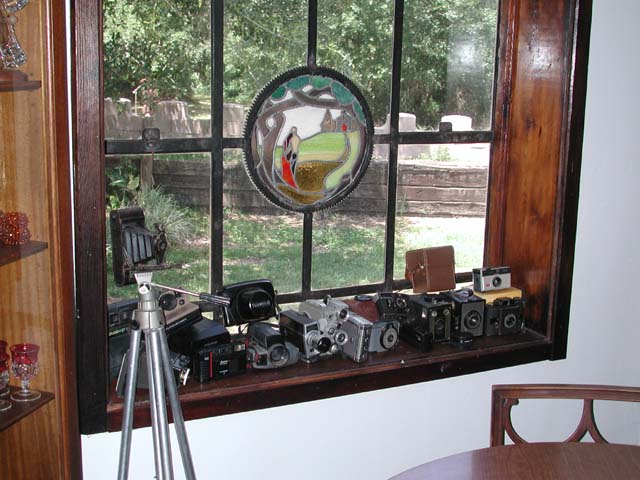 The picture window, in the center, from outside.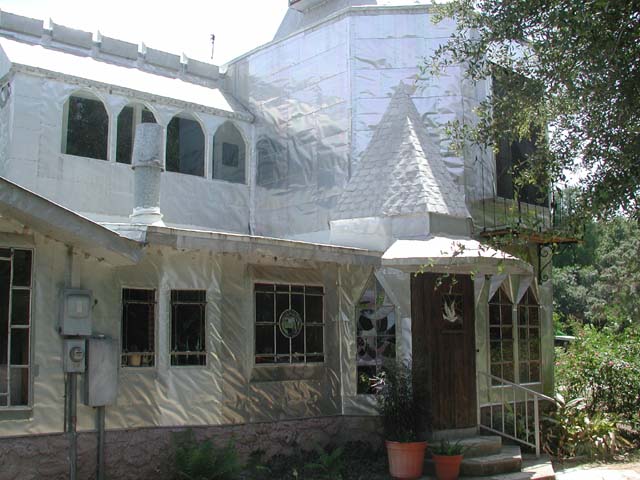 Note the etched glass.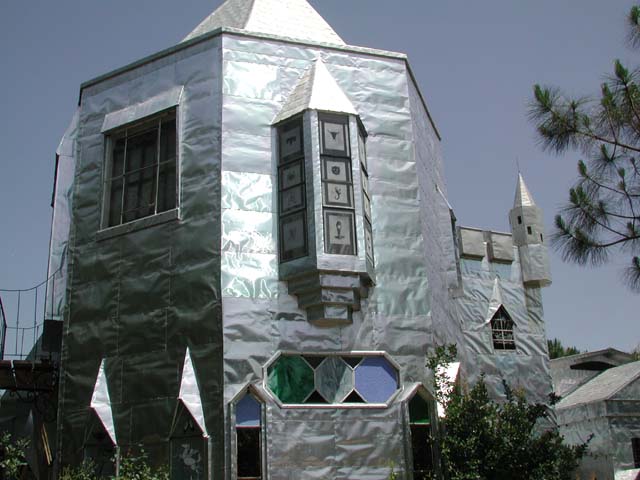 After completing the gallery tour, ...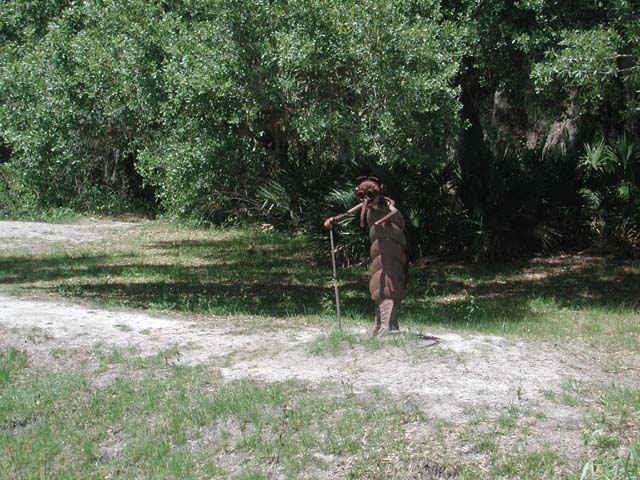 we walked the nature trail.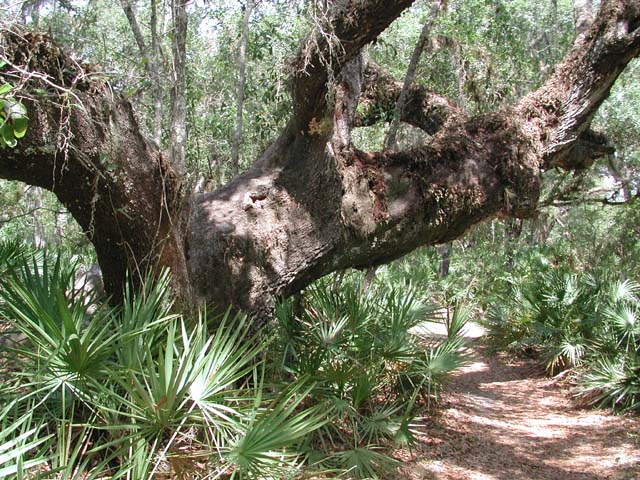 A beautiful way to end the visit.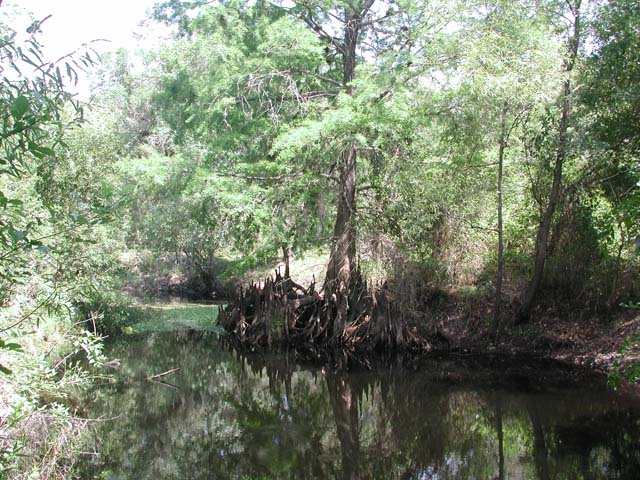 I recommend a visit to Solomon's Castle to anyone ...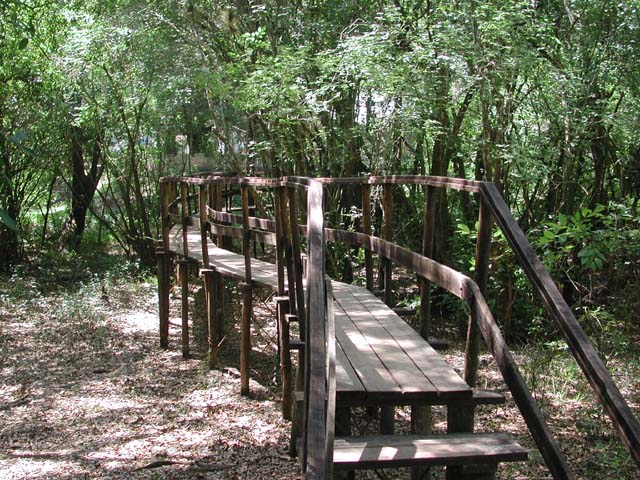 with a few hours to spend in the "real" Florida.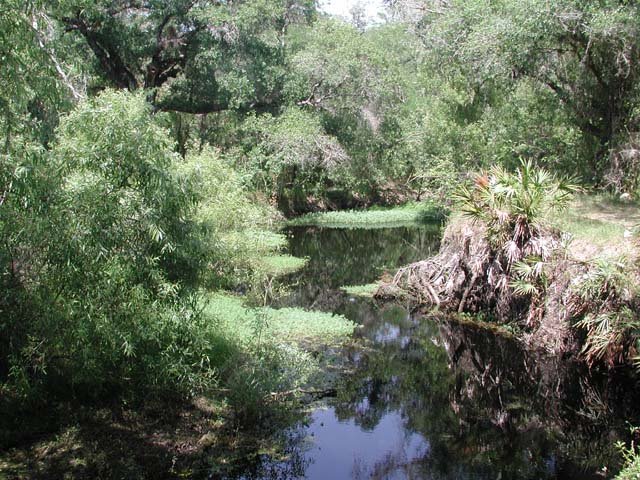 5701