Moosehead Lake Region
August, 2003
On our way to Moosehead, we pass fields planted with tractors ...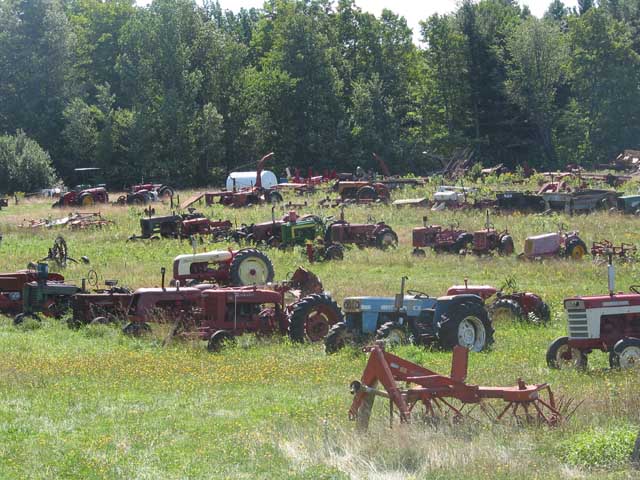 That looks like Moosehead up ahead ...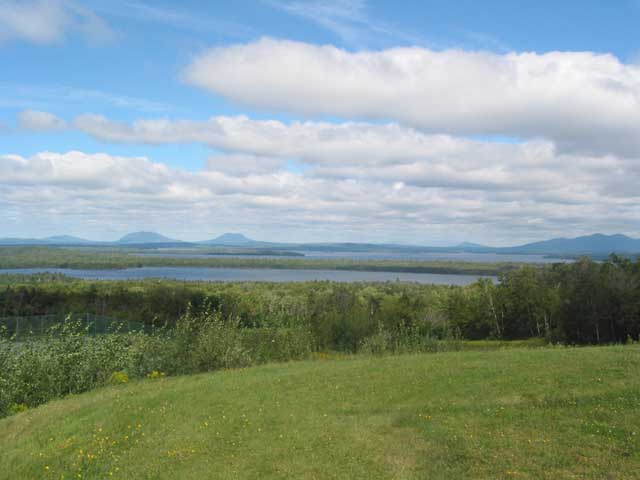 We know we've arrived when we see the Great Winged Moose ...

Wren likes the boats they use on the lake ...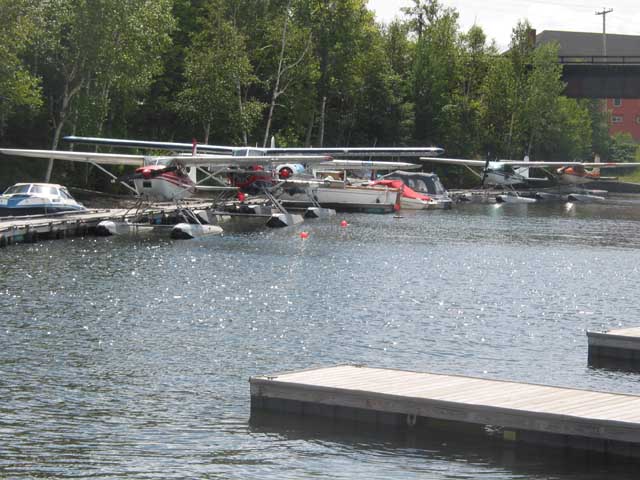 This is the East Outflow of Moosehead ...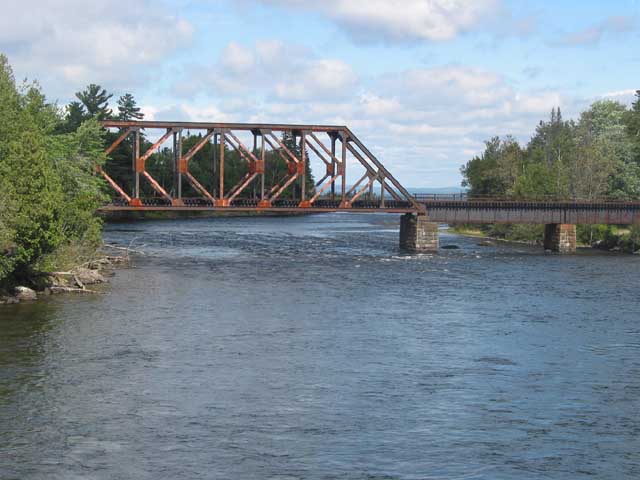 This bridge over the East Outflow looks strong, but while standing on
it taking pictures a logging truck came flying across and the bridge
jumped all over the place. I had to grab the rail to keep from falling over.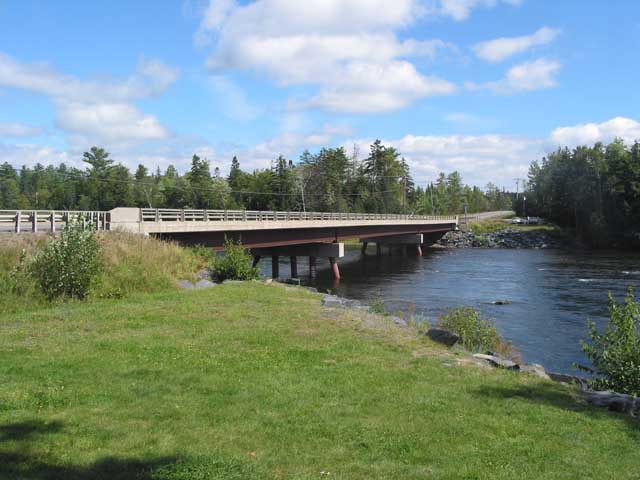 The East Outflow is the start of the Kennebec River ...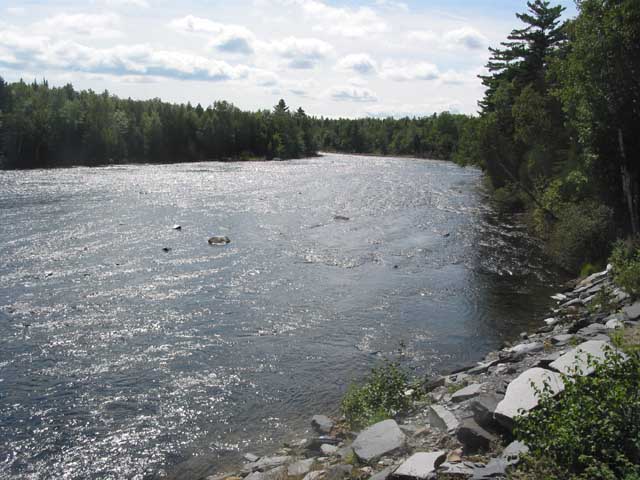 Further up Moosehead is Keneo Mountain which is on an island ...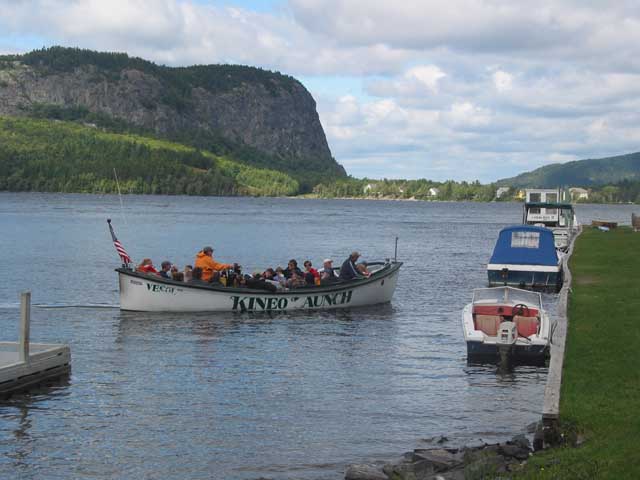 Another way to tour Moosehead Lake ...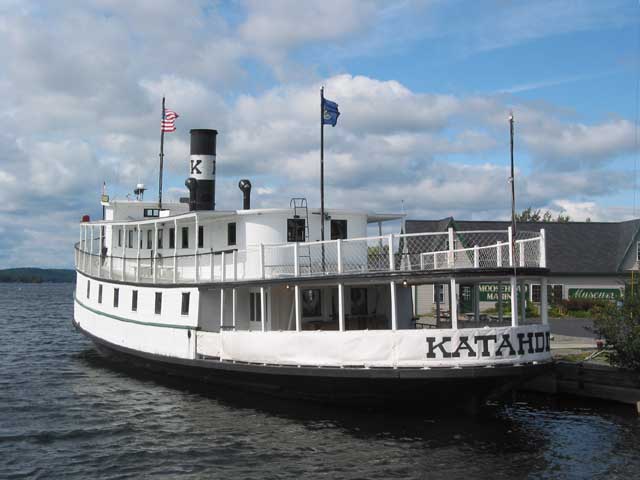 Some of the natives? ...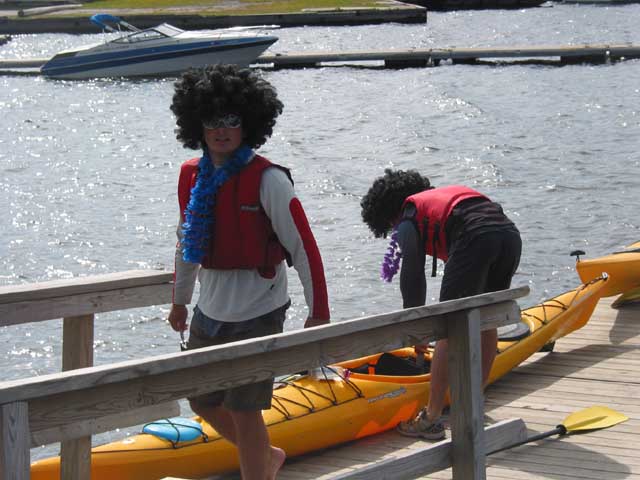 Lily Bay State Park on the East side of Moosehead ...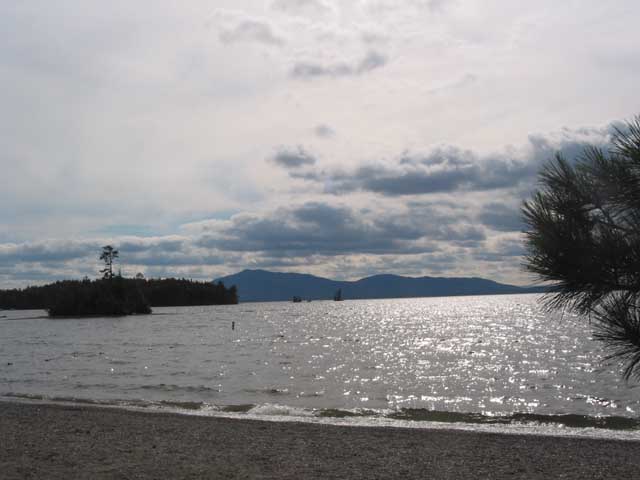 Moosehead Lake Panorama, click on image for larger (but still not high-res) version ...


Next we visit the site of a 1963 B-52 crash ...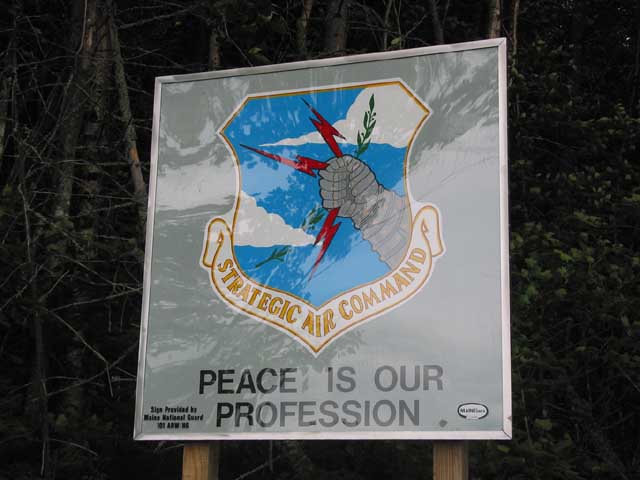 Pieces were scattered over a huge area, up the side of Elephant Mountain ...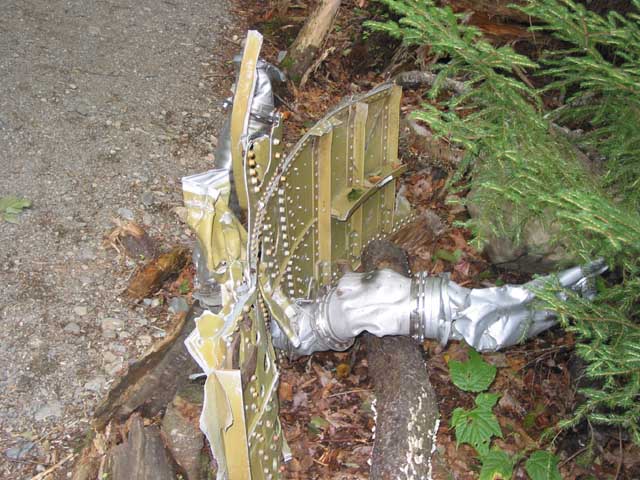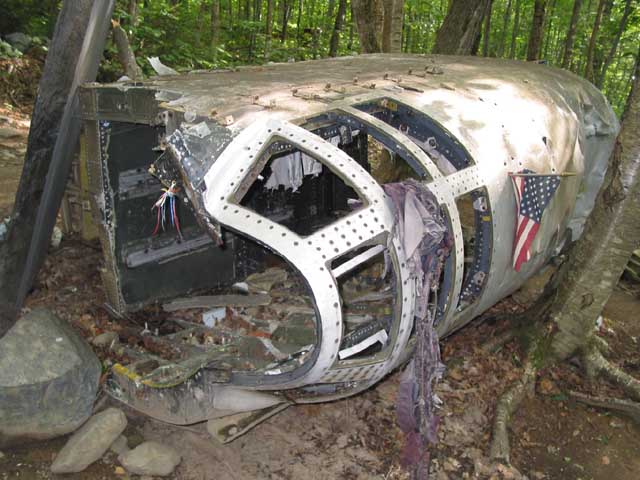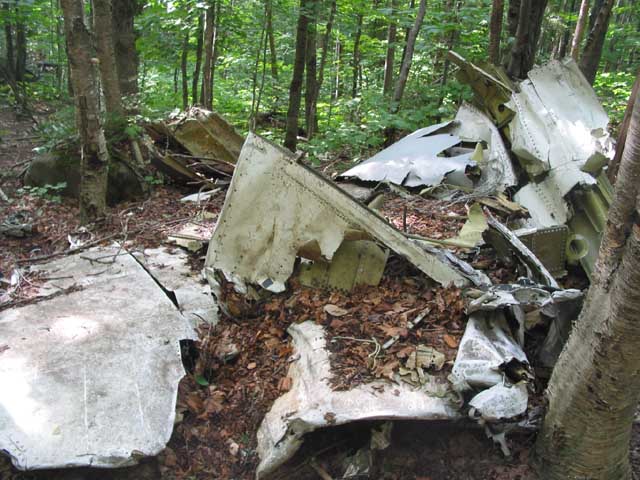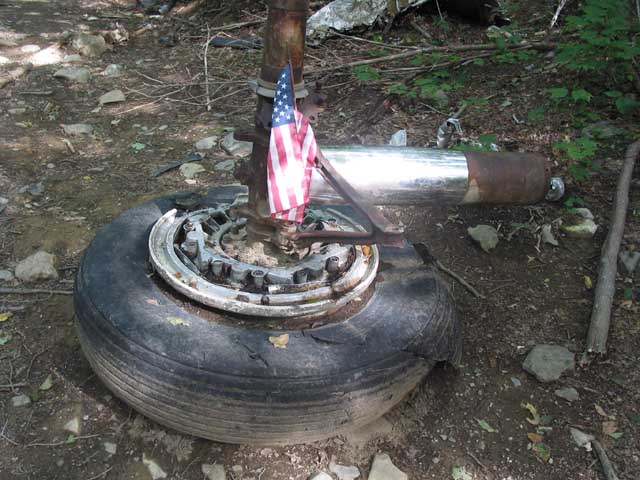 Other than at this jet engine, we didn't see any sign of fire.
(The mountain was covered with snow at the time of the crash.)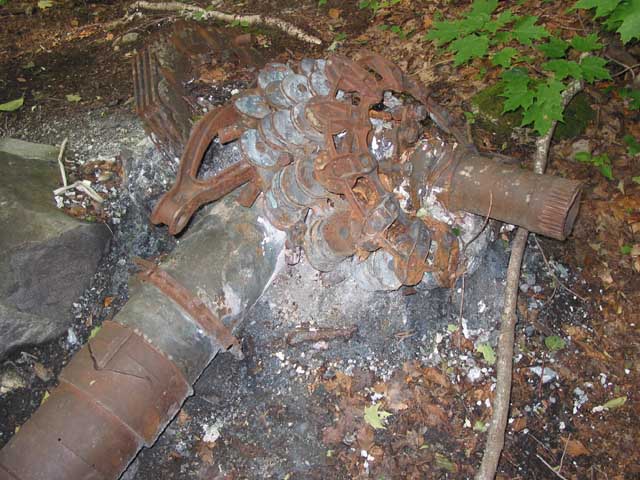 Two survived this crash, including one whose parachute never opened.
Links: More Info 1 and More Info 2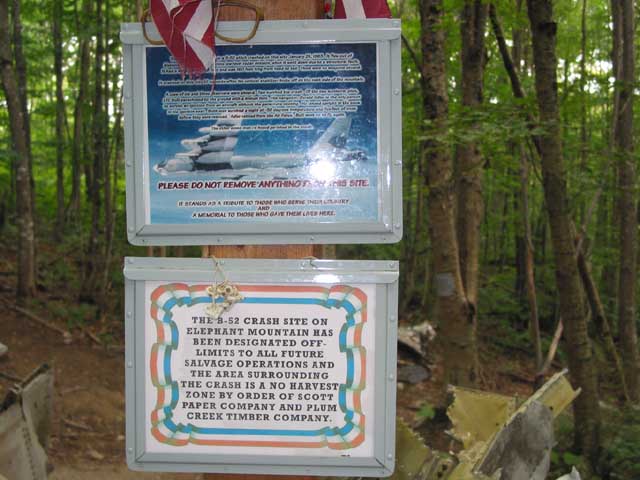 This seems to be an experimental Red Pine forest (looks like scotch pine to me) ...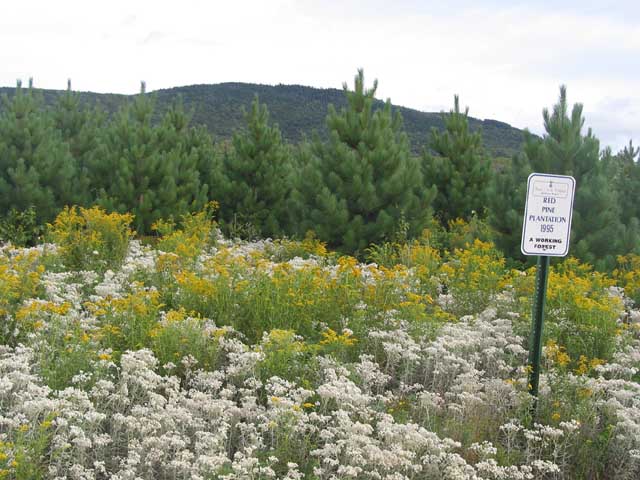 For our trip home, Dick recommended a scenic route ...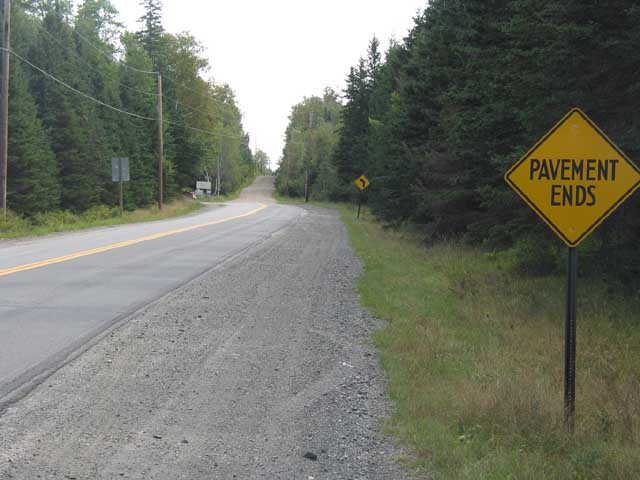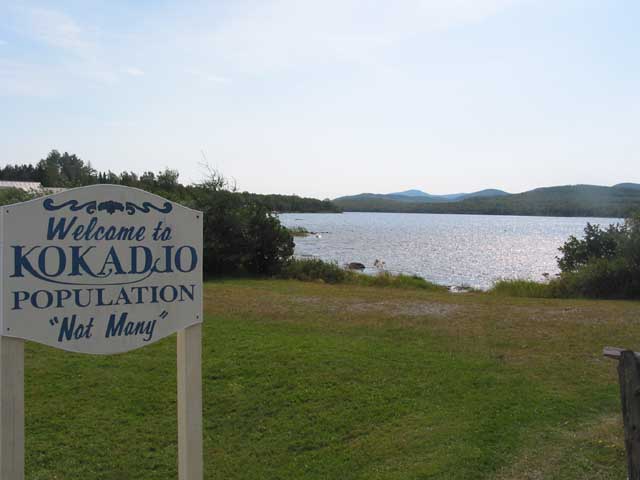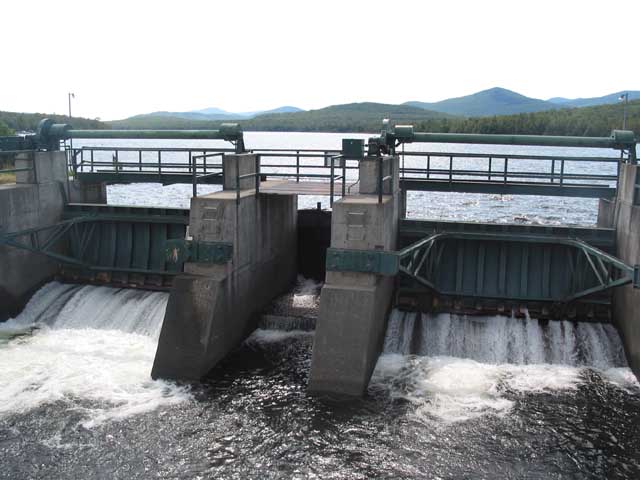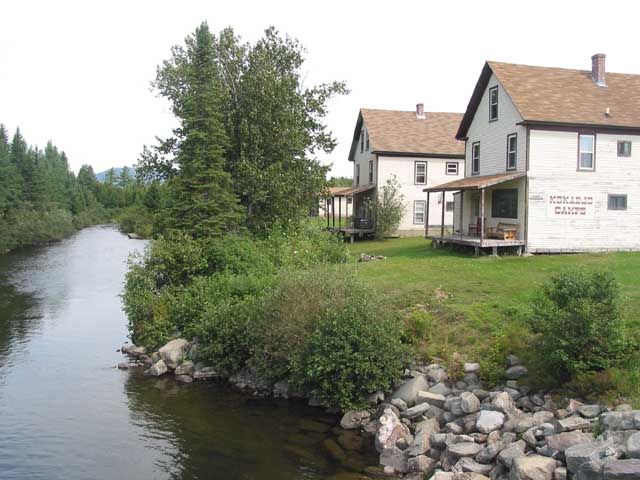 Reminded me of one of my shortcuts. It turned a 3 hour ride into
about 10. By hour 6 we were so exhausted we skipped the last part of Dick's
route and headed directly home, making it in just about 8 hours total.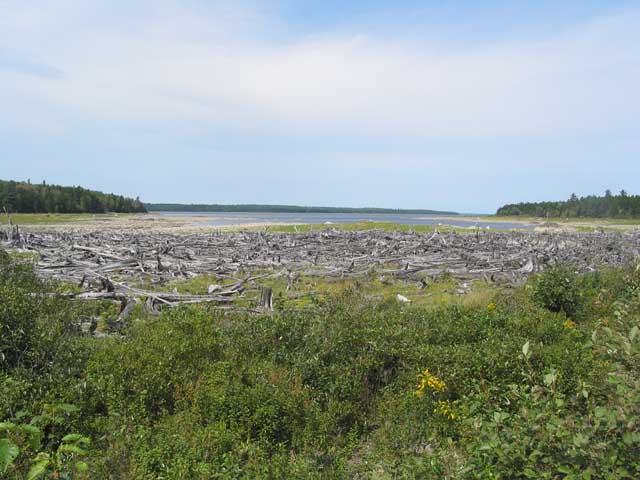 We visit the Ripogenus Dam ...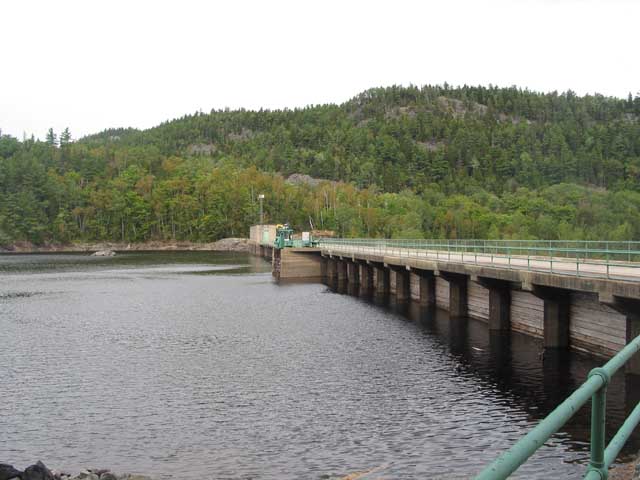 The head of the West Branch of the Penobscot River ...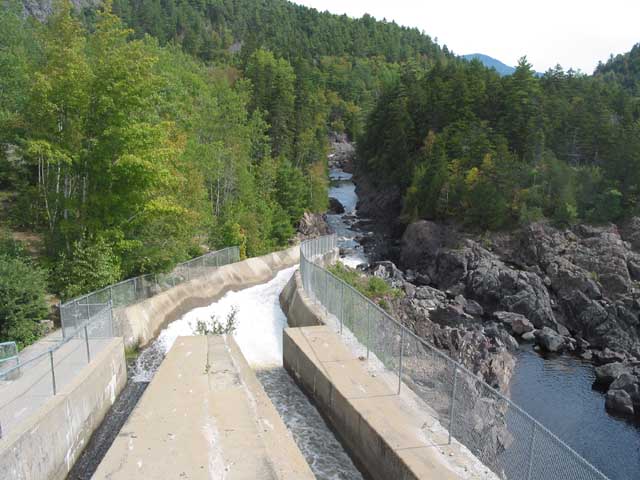 We had lunch at this cabin
(which you can rent from Great Northern Paper Cabins) ...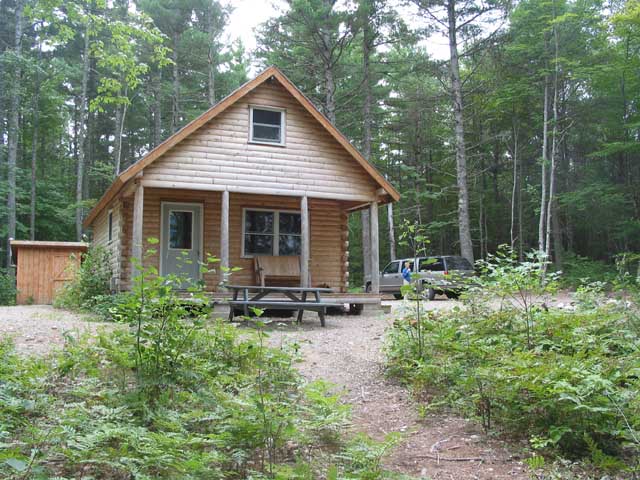 Lake in Front of Cabin, click on image for larger (but still not high-res) version ...


By the time we got to Baxter State Park, the washboard roads
had done us in. We were too exhausted to appreciate it ...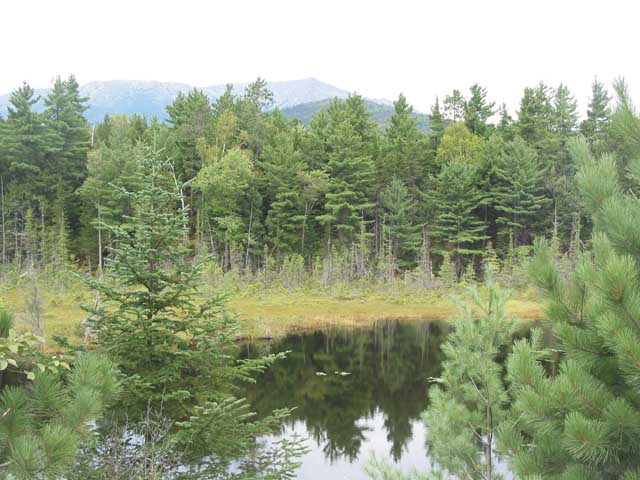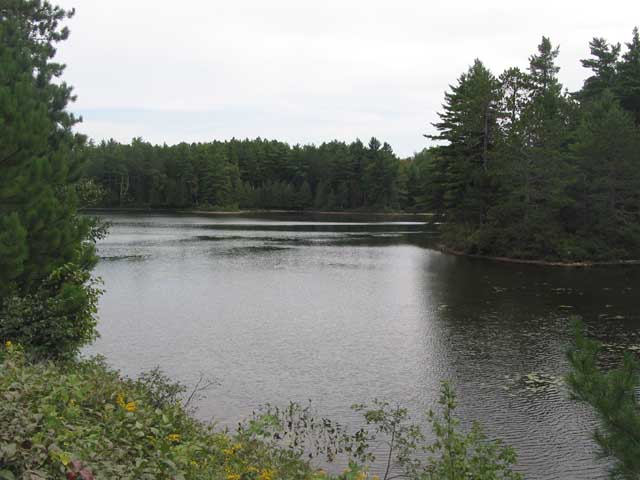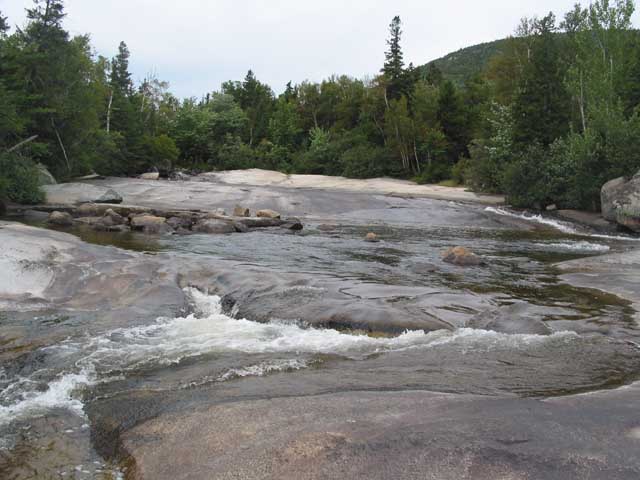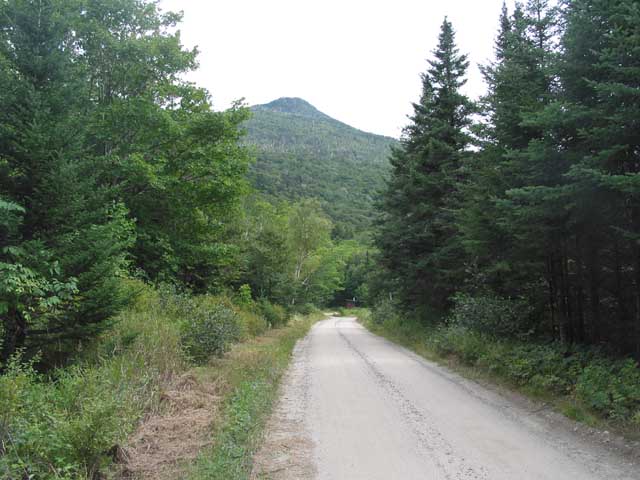 And what's really amazing is that Moosehead is only about half way
to the northern border of Maine! We have lot's more exploring to do.
5147